Seamus Keating 
Chairman, Usha Martin Technologies
Seamus Keating worked as a CFO for more than 10 years at FTSE 250 technology consulting business. He also worked as a Financial Director in Logica. where he was associated with some amazing projects and innovations that includes the automated clearing system for UK banks, the customer service system for BT and the London Underground's ticketing system. Seamus has been associated with various new companies throughout Europe and responsible for playing significant operational role in the business in addition to his financial counterpart.
Prashant Jhawar 
Founder & Director, Usha Martin Technologies
Prashant is a Director of the USD 1 Billion Usha Martin Group (UMG) involved in the business of specialty steel and wire rope, Mining, Software, Real Estate, Education and Media. He joined the family business in 1982 and as a serial entrepreneur he founded Usha Communications Technology, a Telecom Billing Systems provider and led the acquisition of Eppix, Telecom Billing division of Logica CMG.
Under his leadership, the Group has expanded its presence in the Education sector as well. Prashant is also the Chairman of Usha Martin Education Solutions (UMES) with operations across different segments in the Education sector. UMES has set up 11 Usha Martin schools in the K-12 space and 11 Academies for IT and Management in the Higher Education segment.
Paul Beaumont
Director, Usha Martin Technologies
Paul is a highly accomplished 'C-Level' Executive with 30 years' experience in the IT sector (Hardware, Software, Services, Telecoms) including 25+ years as MD, CEO in SME to blue chip companies in B2B, B2C, direct and indirect. Paul has 25 years' experience of running complex Global P&L's including R&D, Manufacturing, Professional Services and Support. Proven problem – solver and start-up, turnaround and growth specialist with a successful track record of introducing measures to increase profitability, long-term growth and shareholder value with immense international experience gained in UK, Europe, Middle East, Africa, Asia Pacific and the Americas.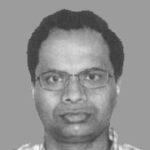 Ravi Goenka
Director, Usha Martin Technologies
Being a Chartered Accountant and Company Secretary by profession, Ravi has been with Usha Martin Group since 1988 and has played significant leadership roles in a number of company-wide initiatives. He has an experience of 30+ years in Corporate Finance, M&A and restructuring of businesses that have been acquired during working in various business belonging to the Shareholders of UMT Group.
Peter Fellows
VP Global Sales, Usha Martin Technologies
As VP Global `Sales, Peter is responsible for driving the growth in Global Revenues and the Go To Market for new market propositions, strategic partnerships and primarily delivering value to our customers.
Peter is a highly experienced sales professional, with a wealth of business development and commercial leadership skills gained during his career at Yantra, Sterling Commerce and IBM where he was instrumental in growing the Sterling Order Management solution to market leadership position and at Hybris and SAP where he was responsible for the Customer Engagement and Commerce team targeted at the Retail, CP and Travel & Transport sectors. During his career Peter has worked across verticals in the areas of Digital Transformation, Customer Engagement, Commerce, Marketing and Supply Chain and been responsible for Go To Markets in the UK, Northern Europe, Africa and the Middle East.
Neelendra Vedak 
Sales Director, Commerce & Marketing Solutions
Neelendra has more than 18 years of experience in IT services with specialization in Strategic Account Management, Mega Deal Management, Commercials & Contract Management & Alliance Management. His geographical experience spreads across South East Asia & India (Retail & Commercial Banking, Capital Market & Manufacturing) and UK & Continental Europe (Telecom & Utilities). Neelendra was associated with companies like Tech Mahindra and HCL Technologies.
Niraj Basotia 
Chief Operating Officer, Usha Martin Technologies
A business and technology driven professional, Niraj has global experience of 20+ years in Consulting and IT Services business, spanning across domains, of which more than 10 years were devoted to Consulting businesses within India and abroad. Niraj joined NIIT Ltd in the year 1991. After a successful stint of around 15 years with the NIIT group, during which he performed various roles in India, APAC and Europe, Niraj moved to IBM India in the year 2007.
Initially he performed the role of Practice Head with in the BFSI space and later moved to IBM UK to spear head their Business Development initiative again in the BFSI space. Niraj joined Usha Martin Group in the year 2013 and has been part of the team since then.
Sandeep Mukherjee 
Vice President, Digital Solution Business
Sandeep has 20+ years of experience and proven Revenue Track Record in IT industry along with strong capabilities in driving business strategy, product line (cloud and on premise) & solution sales and consulting across industry segments including Retail & CPG, Automotive, Travel & Hospitality, Tele-Communication, Life Science & Healthcare and BFSI. Sandeep brings with him expertise in pre-sales & solutioning lifecycle management. Prior to joining the organization, Sandeep was working with SAP India Private Limited & was responsible for driving SAP Hybris business in the Indian Subcontinent.
Andy Richards 
Chief Operating Officer, UK & South African Operations
Based in Birmingham, Andy is the COO and is responsible for the complete operations of the company. He has extensive knowledge of the business and the Telecom market; he has been in charge of several departments within the organisation over the past 15 years.
Andy brings with him 35 years' experience in IT services and software development. Before joining the company he held the position of software development head at a UK based GKN company and as a Senior Project Manager delivering financial solutions at Kalamazoo in the UK.
Subroto Kumar Chatterjee 
Associate Vice President, Billing Solutions
Subroto leads the Telecom business at Usha Martin Technologies and is responsible for spearheading the entire billing practice right from product development to delivery and support services.
Subroto has over 25 years of IT experience with proficiency in Account/Program Management. He has successfully created and maintained key accounts in Europe, Asia, Africa and US. He has led cross functional teams for successful delivery of projects and has played a central role in coordinating the onsite and offshore teams for effective delivery management across organizations like HCL Technologies, CMC Ltd, Cognizant Technology Solutions and Tech Mahindra.